The United States of America is an incredible nation that is often considered a better country than most to raise families with prestigious schools and excellent job prospects. However, there are instances where America may not be for all, and a move abroad may be just the answer to your questions and offer the much-needed change you require.
Read this blog to learn how to move out of the US and plan an international move with some of the best international moving tips to help you with your move overseas.
Researching and Planning for Relocation
It is a common sight to see ex-pats enjoying international living and local culture somewhere in Latin America or Europe all the time. Mexico, Costa Rica, and Brazil are some of the popular destinations among many American expatriates.
Year-round excellent weather, rich and vibrant culture, and the midst of lush nature are some reasons that make destinations like Costa Rica and parts of Mexico a favorite among expatriates.
For veritable information, talk to someone who has either lived it or currently living it. Connect with as many resources as you can when emigrating from the USA or expatriating from the USA. A simple, straightforward answer to the question "Why do you choose to live abroad?" will put you on the right path.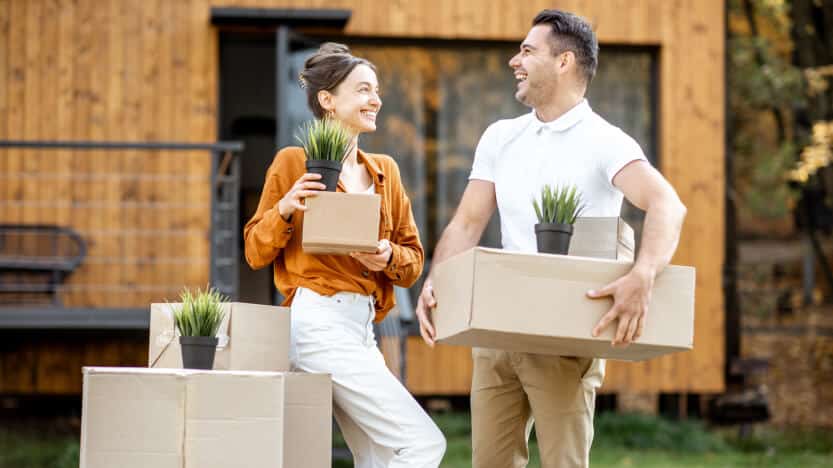 How To Move Out Of The US To A New Country
Moving from the US requires careful thought and preparation. Check out these factors before you decide you want to move overseas.
Think about why and where you want to move.
This is the very first step when you want to move overseas. Here are some introspective questions you need to ask yourself.
What is the purpose of your move? Are you looking for a well-balanced place to raise your family or moving for career growth? Do you seek the hustle and bustle of Mexico City or solace in the tropical rainforests of Costa Rica?
People have plenty of reasons to choose a life abroad, such as being able to pay fewer taxes or a lower cost of living. Ultimately, remember that the destination you choose will impact your life in many ways, so be wise when making this decision.
Conduct the necessary research
Life elsewhere can be different and can bring with it plenty of challenges to keep you busy, especially in that first year when moving abroad. Reading up on resources and connecting with a group that's either local or has made international moves in the past can help make the entire moving process a breeze.
Plan for ultra-important things.
Take the time to understand legal requirements when moving overseas. Explore what visas you might need to live legally in the new location. A regular tourist visa may not be sufficient for leaving the united states permanently, so apply for the right visa or permanent resident card for your requirement.
Besides documentation, you may want to look further into the general aspects of what life might be like in most countries. Here are some of the information and considerations you will want to research, as different countries have different rules.
Whether you're moving to Costa Rica or a beach town near Peru, planning and researching ahead of time will help you finish all your tasks before leaving the USA for another country without a hitch!
What To Research When Moving Abroad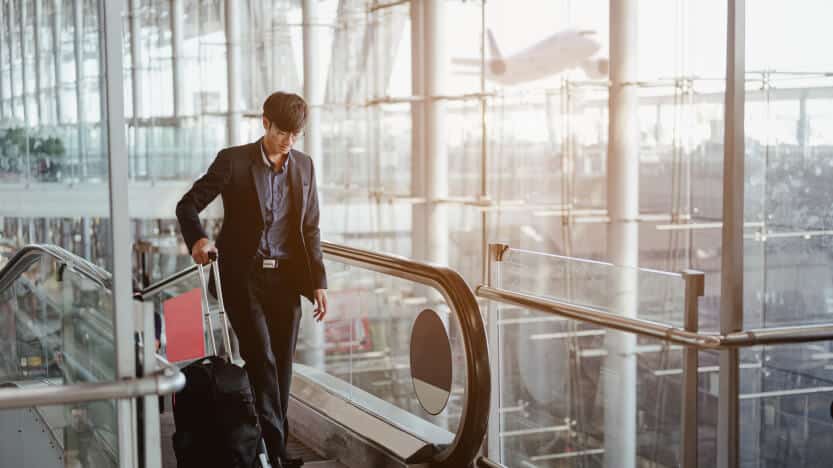 Start by collecting information on vital aspects of your daily life and visa requirements for the chosen location. These include –
setting up accounts
getting all documentation in order, such as necessary vaccination records, marriage certificates, visa requirements, and other documentation from the us government or state department
Conversion rates from us dollar to the local currency and income requirement
Some Considerations For Life In A Foreign Country
Digital nomads that plan to work remotely will need to check their company policy for remote workers and digital nomads to ensure a steady stream of income in your new chapter.
Will there be a language barrier for you or your family on moving abroad?
Cancel subscriptions, close any online accounts or your offshore bank account, and sell your belongings to avoid forgetting them at the last minute.
Moving abroad from the USA is no easy feat. A critical step to ensure a hitch-free move is to draw a budget that will have you stable financially to sustain a new life overseas. Before a move overseas, you need to anticipate and plan for expenses, including the ones arising in your current location, such as the need for a tourist visa, long term visas, and residence visa expenses for green card holders, method of transport, rental income, health insurance, and living expenses.
Peruse official government resources for accurate information to help you plan a life overseas. For example, the cost of living in many countries may be far different from that of your cost of living in San Francisco. So getting a grasp on the expenses can help you make smarter choices.
Prepare for scenarios where you may be asked to pay for things in a lump sum. Whether you choose to live in an old colonial city in Central America, or a tropical town in Costa Rica, you will want to plan ahead and get in touch with a property manager to scout your new address. Chalk out a realistic budget to help you ensure a hassle-free move abroad.
Do you still need your old bank account?
Yes! Life can be unpredictable, and sometimes, the cushion of an existing account in your home country can be beneficial in many ways. If you closed your old account, you could use international money transfer providers to transfer money to your new location.
Get Your Documentation in Order
When you get your documentation in order, half the moving process is done right! In order to transfer residency from the USA to another country, you will need to submit official and, in some cases, notarized documents. In the event you are required to submit a notarized document, find a legitimate and accepted notary in your city near you.
Whether you're moving to a different country for an official move or for personal reasons, you are required to submit documents for every kind of milestone, such as your passport, visa, work permit, school records, birth certificate, and medical records.
Documentation requirements vary between countries. The requirements may be different for South America and other countries as opposed to those in North America. Make sure to research these specific requirements and ensure that you have all the necessary documents.
Choosing an International Mover
When it comes to moving to another country from the USA, choosing the right international mover is the most crucial step. You want to start your international relocation from the USA on the right step with all your belongings intact and impeccable after the move. This is yet another aspect of an overseas move that requires your attention and research.
Locate a shipping and moving partner that has experience in international moves to many countries, moves you at an affordable cost, and has a good reputation.
At SFL Worldwide, we are widely knit across the world and have logistics partners that go above and beyond to help you with your move. You can connect with us even after your move to help locate local resources, such as finding a good handyman or a plumber.
Our network of experienced movers will have you moved and settled in no time. You can also ask for recommendations from friends, family, or colleagues who have relocated overseas from the USA.
What to Do After Your Move
Once you leave the USA for another destination, here are some essential things to keep in mind when moving into your new home.
Opening new accounts for paying every month's rent and accessing the healthcare system when you live overseas
Social security and tax rates for living abroad
The application process to set up your own business in your new life or figure out a plan if you are self-employed.
Get a driver's license to be able to get to places or learn more about the public transit system.
Get access to health the local healthcare system and acquire the necessary health insurance to attend to medical needs.
Admission for your children to local schools.
Registering with the local authorities, setting up utilities, connecting with local expat groups in the new town, and finding a new home.
It is normal to experience some culture shock when you are new. Explore the local culture, learn the language, and make new friends. This will help you get over any culture shock, have a great social life, learn new tips to avoid the rush hour, and assimilate into the new destination easily.
Moving internationally can be a challenging experience, but with careful planning and preparation, it can also be a rewarding one. Whether you're relocating overseas from the USA, transferring residency from the USA to another country, or moving to another country from the USA, following these international moving tips can help make the process smoother.
Don't forget to research the specific requirements for your destination country and make a list of things to do before leaving u.s to ensure a successful move.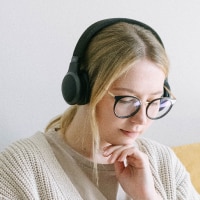 I'm Tammy Waller, a supply chain and logistics specialist with over 10 years of expertise. I've been an author and SFL employee for over 10 years.
As an author, I've been able to teach others. I love guiding users through supply chain and logistics operations.
I have substantial experience managing logistics operations, supply chain management, transportation, inventory management, and warehousing in shipping-moving and logistic services. I've worked on many worldwide logistics and supply chain projects, honing my abilities in negotiating rates, scheduling shipments, and managing vendors.