If you are looking for the cheapest way to ship to Canada, look no further. Choose SFL Worldwide and regret nothing. Our services are flexible, secure, and fast. Plus, our budget-friendly services are immensely cheap without compromising the quality. We genuinely believe in garnering your trust by catering to your needs. In providing the most affordable shipping rates to Canada, we provide you with an opportunity to expand your business or move in without any stress in your shipping and moving needs. Our rates are customized to our customer's budgets, and in doing so, we hope you will spend the extra cost in places that are most demanding of your attention. With no hidden charges for any type of packages, we have a bit of something for every kind of type, shape, and size.
SFL Worldwide has joined hands with famous shipping carriers like UPS, DHL Express, and FedEx. This enables us to provide our dear clients with impressive discounts that will be light on their wallets. Our services are affordable for all classes of merchants. Our quick service to Canada from the USA will charge you less and reach the desired destination within days. You can avail all of this and more while being the cheapest way to ship to Canada from anywhere in the United States. While other shipping companies will charge no less than hundreds of dollars, we take our services to another level by providing the cheapest shipping to Canada.
Shipping Cost To Canada from USA
Are you looking for a trustworthy service provider with a nominal Shipping to Canada price? It takes a fairly significant portion of your time to find service providers who can deliver your shipment at a reasonable Shipping to Canada cost on regular search. If you're wondering what the US to Canada Shipping cost is and need instant results, look no further. Companies like SFL Worldwide revolve around keeping your shipping cost to Canada low while finding you excellent carriers in seconds. We find you the best prices you can find on the internet. What's amazing is that we do what normally takes hours on traditional search engines in seconds. Simply request a quote and get ready for shipping to Canada in a swift quote that takes only seconds and keeps quality, costs, your needs, and timeframes a top priority. Our services do not include hidden or extra fees to any destination in Canada.
Shipping Package From USA to Canada With Tracking
We at SFL Worldwide believe in making our customer's shipping experience incredibly easy. Addressing our customer's needs is our number one priority and we ensure this by utilizing advanced technology that provide safe and innovative electronic and physical delivery solutions. In doing so, we hope to create value for our American and Canadian customers. After all, building a trustworthy relationship with our customers are critical to our business. Learn how to ship a package to Canada and experience modern package tracking solutions from pickup till delivery! Our unique online tracking tools will have you shipping package to Canada and provide minute details from initial email notifications, receipts to mailing labels of your shipment. Whether you are shipping package from US to Canada or from any other country, we have you taken care of. You can easily track the expected delivery date for your destination and automatically receive a confirmation message when it is finally delivered. You can do this by checking your delivery's reference number or tracking number.
Wish to ship cargo to your loved one or planning to move in forever to your neighbor country Canada? Well SFL Worldwide helps you make your shipping process smooth and effortless.
Air Freight/Ocean Freight
24*7 Online Shipment tracking system
Packaging resources and amenities
Door-to-Door services
Customs Clearance
SFL Worldwide serves you both the modes of transportation for shipping to Canada. While shipping via air with SFL Worldwide, your cargo is delivered quickly. It usually takes 8-13 business days for your cargo to be delivered to your destination in Canada.
Additionally, SFL Worldwide offers an alternative "Express Shipping" option that delivers your shipment within 3 business days. Of course, it costs more than usual, but during an emergency, it's your savior.
Shipping via Ocean takes way longer than Airfreight. It takes 30-60 business days to ship your belongings. It is undoubtedly time-consuming but very friendly on your pockets.
The cost of shipping to Canada is calculated based on the size, weight of your shipment, and the time frame you allot to deliver. Airfreight costs are higher than Ocean Freight. Considering your provision, we advise you to opt-in for a suitable service.
You can use our shipping calculator to get an economical quotation for shipping in comparison to other Multiple International Shipping Companies.
Custom Department Regulations:
The Canada Border Service Agency calculates the taxes and duties based on the value, size, and type of the item being shipped. Additional excise duty is applied to luxury goods. To avoid delay and get easy and quick customs clearance, make sure to mention appropriate details regarding your shipment.
Prohibited shipping items:
The Canadian government restricts certain items from entering the country. It is a chargeable offense to ship prohibited items. Please make a note of these commonly prohibited items such as unsafe children's toys, baby walkers, jequirity beans, illegal drugs, obscene material, hate propaganda weapons.
At SFL, we offer our customers packaging and wrapping services to keep their belongings safe. Our online tracking system keeps you updated on your entire shipment's journey. Our prime duty is to ship and deliver your cargo with the utmost attention and safety.
For further details, SFL Worldwide's customer care service is available to give you an insight into the same.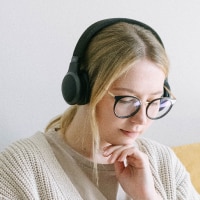 I'm Tammy Waller, a supply chain and logistics specialist with over 10 years of expertise. I've been an author and SFL employee for over 10 years.
As an author, I've been able to teach others. I love guiding users through supply chain and logistics operations.
I have substantial experience managing logistics operations, supply chain management, transportation, inventory management, and warehousing in shipping-moving and logistic services. I've worked on many worldwide logistics and supply chain projects, honing my abilities in negotiating rates, scheduling shipments, and managing vendors.