Three Types Of Package You Can Use
In shipping, a package simply means a type of shipment. It could be a postcard to a loved one, a box of sweets for your niece's graduation, or a large order of clothing from your business to your customer. There are different types of packages that are used to suit every kind of item. For example, an envelope is appropriate for packaging an important document or a flat box for shipping clothes. Let's take a look at some of the commonly used types of packages when it comes to shipping.
Tubes, as the name suggests, are cylindrical packages that hold rolled-up documents, artwork, or even decorative pampas grass for your vase. It has a hard exterior shell that protects your items during transit.
Envelopes and padded mailers
Envelopes and padded mailers are efficient packages for holding lightweight items such as a t-shirt, a document, and any item that cannot easily be damaged in transit naturally.
Boxes are multi-purpose in how they are used. They are used to package a variety of items from food to clothing. There are different grades of boxes available for securing different items. These are ideal for transporting fragile items.
Easy Steps to Ship a Package
Learn how to mail a package to your destination with these 7 easy steps.
Fix Your Shipment Destination
The first step in shipping a package is to determine the origin and final destinations. This helps understand customs laws and packaging requirements for sending any item to the final destination.
The second step is to finalize the item to be shipped in the package. This helps understand and arrange how to pack the item and packaging material required for added cushioning.
Collect all the required materials and mailing boxes or mailers and pack the item as efficiently as possible, keeping dimensional weight in mind. Check our tips for packing securely here.
Select The Shipping Service
Choosing the right shipping service is the most important step in the process. SFL Worldwide helps you find the right service for your shipping need with our instant rate calculator that shops around for the lowest prices and the highest quality shipping services for your need.
Choose from our rate comparison of various providers and confirm your booking within seconds on our website.
Get the Bill & Track Your Order
Once your order is booked, we provide you with your bill and tracking reference. This is also shared in a confirmation email. Additionally, you can view this information using the login created at the time of booking.
Shipping A Package From Home
With social distancing still in effect in many places around the world and remote work culture becoming first nature to most of us, customers have no other choice but to resort to creative ways to ship their packages from the comforts of their home. Here are some ways you can ship a package from home.

There are two ways to make shipping a package easier.
USPS offers a pickup service that lets you schedule a pickup within minutes. Contact our office at 1-800-691-2335 to learn how you can have your package picked up without going to the post office.
There are over 30,000 drop box locations available throughout the United States. Simply attach your lavel and drop off your package at one of these locations to make your life easier.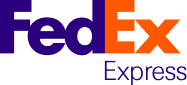 All major carriers have a parcel pickup service and this can easily be scheduled using one of the following methods on FedEx
A convenient, one-time pickup service that FedEx offers to pick up your package from your residence.
This service lets you create a recurring plan for frequent and regular pickups.
FedEx, like USPS, has drop off facilities to let you drop your packages in a jiffy. These convenient drop boxes are available 24/7 at several locations in the US. You can find a drop off location here.

What sets UPS apart from its competitors is the complimentary label service that takes care of printing and attaching your pickup label for you. This is useful for those without printers. You can schedule your UPS pick up directly on SFL Worldwide or visit their website here.
That's it! Shipping a package is an easy task that can be accomplished in a handful of steps. You can now ship your package quickly and efficiently using the helpful advice and instructions provided on this blog. If you have multiple packages to be shipped, visit the contact page at SFL Worldwide or call us on 1-800-691-2335 to have one of our shipping advisors help you.
FAQs - Shipping A Package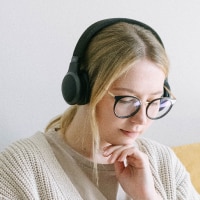 I'm Tammy Waller, a supply chain and logistics specialist with over 10 years of expertise. I've been an author and SFL employee for over 10 years.
As an author, I've been able to teach others. I love guiding users through supply chain and logistics operations.
I have substantial experience managing logistics operations, supply chain management, transportation, inventory management, and warehousing in shipping-moving and logistic services. I've worked on many worldwide logistics and supply chain projects, honing my abilities in negotiating rates, scheduling shipments, and managing vendors.