In recent years, we have seen a significant rise in eCommerce businesses in India. The eCommerce industry in India accounts for nearly $55 billion in gross merchandise in 2021. Thanks to the world operating remotely during the pandemic, people turned to digital markets both within India and worldwide to keep themselves stocked and self-sufficient. This led to the penetration of smart devices such as phones and tablets in homes everywhere for the sake of running schools and offices remotely which in turn, has only made the growth of the eCommerce market unstoppable.
One of the biggest hurdles of online shopping is worldwide shipping. With more Indian businesses being sought after around the world, a streamlined shipping process for your products is critical for the success of your business. With many Indian families settling in the US in recent years, we have seen an increase in demand for Indian-made products being shipped to the US.
One of the first things customers want to understand even before they place an order is India to USA shipping cost per kg. If your business plans to ship from India to your customers living in the US, it is essential to choose a courier and shipping partner who is able to provide nominal shipping charges from India to USA. This makes purchasing from your store very attractive for your customers.
Courier charges from India to USA per kg
SFL Worldwide is a leading logistics provider for both domestic and international shipments. We have been fulfilling shipments from India to over 200+ countries worldwide since 2005. We understand shipping with a top-quality courier and shipping company is the top priority and the quality of delivery is just as important as discounted pricing. The best part of shipping with SFL Worldwide is our intuitive online calculator that lets you shop around for prices from top courier partners such as FedEx, UPS, and DHL. At SFL, we are able to provide discounted shipping prices for the best international courier service in India. Our courier charges from India to USA per kg are available to you at discounted rates of up to 70% off with the same leading couriers you trust.
When you click on "Get a Quote" on our website, you are given the lowest shipping rates along with a price comparison among partners providing international courier service from India. You get access to the best courier services in India list that otherwise takes hours on traditional search engines to collate and compare.
Why Choose SFL Worldwide for Shipping from India?
Why spend hours on search engines trying to find the best quote when you can get the same done within seconds on SFL Worldwide? At SFL Worldwide, we provide shipping services that are all about simplifying your life – be it for personal or business shipments.
Search and Compare – We search for the best and lowest shipping and courier prices from top international shipment companies such as FedEx, DHL, and more with a comparison of services.
Clearance from India and Final Destination – Our team of experts handle customs clearance for all international courier and shipments and are here to advise you every step of the way!
Trusted Shipping Partners – We work with only the best shipping partners in the industry so you are guaranteed safe and secure shipments always!
Pick up and Delivery – We offer a complete courier service from parcel pickup to delivery at your doorstep.
Real-time tracking – Our intelligent tracking software lets you track your parcels at every step. Track online, get status updates on your phone and have our team update you on calls.
Deep Discounts – Thanks to our volume-based shipment model, we are able to provide you with deeply discounted prices from the same trusted couriers of up to 70% off.
Customer Satisfaction – Our agents are here to support your requests 24/7.
Visit SFL Worldwide to learn more and start your shipment from India today! You can call us at 1-800-691-2335.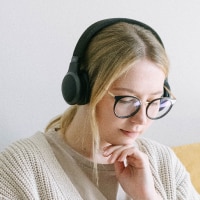 I'm Tammy Waller, a supply chain and logistics specialist with over 10 years of expertise. I've been an author and SFL employee for over 10 years.
As an author, I've been able to teach others. I love guiding users through supply chain and logistics operations.
I have substantial experience managing logistics operations, supply chain management, transportation, inventory management, and warehousing in shipping-moving and logistic services. I've worked on many worldwide logistics and supply chain projects, honing my abilities in negotiating rates, scheduling shipments, and managing vendors.