Shipping is a lot more than the mere delivery of your package. This blog highlights some of the common shipping errors that directly impact your business. Avoid these common shipping mistakes to stay ahead of the competition and deliver a consistent shipping experience.
Believe it or not, one of the most common mistakes when it comes to shipping is improper packing. The right packing technique can keep the contents of your package secure in transit and prevent damages or delays in delivery. Contact your shipping provider for packaging recommendations. Some shipping providers will also provide shipping services that will ensure the safe delivery of your items. These extra services are available at an added cost but save you time and ensure your packing leaves a lasting impression on yoru customer's mind. SFL Worldwide has a team of experienced packing professionals who can guide you with packing tips. Check out this blog on packing to learn more about the right way when shipping items overseas.
Inaccuracies on Bill of Lading
A bill of lading is a document or legal disclaimer issued by your shipping carrier on receiving the cargo for shipping. This is one of the most important legal documents when shipping. It acts as an acknowledgment from the carrier that the goods have been loaded and holds important information related to the terms of the shipping contract.
More often than not, shippers provide incorrect descriptions of the items and terms involved in the shipment. This is a mistake you want to avoid as it can be costly and hard to recover from. Have someone you trust or your shipping company cross verify and double check the information to keep your reputation intact.
Incorrect Shipping Address
Sending your package to the wrong shipping address is one of the top reasons for shipping delays and added shipping fees. A successful shipment delivery happens only when the package gets delivered to the right delivery address and lands in the right hands. This is the most basic information you need to ensure is accurate before shipping a package. Confirm the right address along with the zip code and other additional information needed for delivering the package from the receiver to avoid shipping delays or wrongful delivery. This applies to both your Bill of Lading and your shipping labels. Shipping to wrong address can cost you more to fix. Extra shipping costs may be applied to deliver your package to the right address.
Limiting Shipping Options For Customers
While it is very important to stick to your budget and keep your shipping costs low, it is equally important to utilize a shipping option that will not compromise the shipping experience and delivery time of your package. After all, a delayed or damaged delivery can affect your brand's reputation severely.
Check the delivery date when selecting your shipping option as some customers may prefer a faster delivery, in which case, you may want to prioritize a speedy delivery over cost of shipping. Being a bit flexible with your business shipping options can offer your customers a well-rounded experience doing business with your concern and can convert them into loyal, returning customers.
Even though we are in a world where shipments are easily trackable and the chances of losing your package are very low, there is a possibility of damages or loss in transit. This is why it is essential to an insurance cover that will protect you from unpredictable expenses arising from damage or loss of freight. This will protect the shipper from being burdened with costs arising out of damages, loss, or theft in transit. Uninsured freight is not only a financially expensive mistake, it is also one that could have long-term effects on the business's reputation.
Not Insisting on Delivery Receipt
Having a streamlined process is crucial for customer satisfaction. Delivery receipts are a simple yet effective way to identify out when the damage has occurred in the shipping process. A printed receipt confirming no damage during the packing process protects business owners from having to bear damage related costs that may have occurred during the transit.
Failing to Adhere to Country-Specific Regulations
At SFL Worldwide, we have our own in-house team of customs duty experts who guide you on the shipping regulations for each country. These regulations protects the people involved in the handling of the shipments from the time it is shipped until it arrives at the destination. They are also in place to avoid penalties arising from improper information or failure to adhere to country-specific regulations. Check with your provider to understand the regulations for the country you are shipping to.
Not Automating the Shipping process
With the kind of access we have to technology, there are plenty of ways to streamline the shipping process without lifting your finger. Automating your process not only completes every step like clockwork but there is also lesser chaos and confusion arising from delivery coordination. SFL Worldwide has handy tools that automate your shipping process from our instant quote page that gets you the lowest rates from all major carriers within seconds to generating shipping labels right here on our website.
Shipping is one of the most crucial facets of a business. A smooth and seamless shipping process can boost your brand reputation and convert customers into loyal ones. That said, even the slightest mistake in shipping will cost you financially and impact your reputation. Identifying flaws and fixing the mistakes is the first step in implementing a successful shipping process.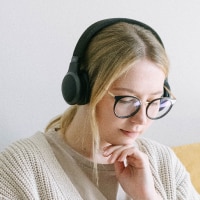 I'm Tammy Waller, a supply chain and logistics specialist with over 10 years of expertise. I've been an author and SFL employee for over 10 years.
As an author, I've been able to teach others. I love guiding users through supply chain and logistics operations.
I have substantial experience managing logistics operations, supply chain management, transportation, inventory management, and warehousing in shipping-moving and logistic services. I've worked on many worldwide logistics and supply chain projects, honing my abilities in negotiating rates, scheduling shipments, and managing vendors.