In recent times, covid-19 and cross-border tensions around the world have complicated our lives in an unimaginable way. Human interactions are at a bare minimum. In these challenging times, the exchange of gifts and letters between families and friends are some of the few joys that continue to give us solace and keep our connections with our loved ones alive.

Sending packages to India from Canada amidst this chaos is quite a challenge. Besides cross-border tensions, there are local customs regulations to adhere to. And not to forget the many quotations to shop around to find the cheapest way to ship to India from Canada. This is where our immigrant-owned company SFL Worldwide can help. Thanks to our roots back in India, we understand India just like the locals, if not better. Our established bases here in Canada and vast connections back home help us deliver your packages with unmatched reliability and precision.
Basics of Sending Canada Post to India
There are several factors one must consider when sending Canada post to India such as –
Total time taken to ship from pickup to final delivery
Budget
Reliability
Safety
Local conditions etc.
If you're planning on shipping boxes from Canada to India, it is critical to take note of prohibited items before beginning your shipment process.
Most leading courier companies have multiple shipping options for shipments of all kinds and suit customers' shipping needs. Canada Post, for instance, offers a plethora of shipping options with varying Canada to India post times to suit your timeframe and budget. A few of their popular shipping options are Priority Worldwide, Xpresspost, International Parcel, Tracked Packet International, and Small Packet International. Each option is designed to suit specific shipment needs and comes with real-time Canada post tracking to India to keep you updated.
This can become a complicated process, especially when comparing packages from multiple carriers. Thankfully, at SFL Worldwide, we have intuitive technology on our website to compare shipping prices under one roof. Our experts also ensure your shipping to India from Canada posts are packed according to the shipping carrier's requirements and adhere to local customs laws to avoid shipping delays and confiscation of items. The average Shipping India to Canada time takes anywhere between 5-9 business days through EMS Speed Post.
How to Send Parcel from Canada to India
It should be relatively easy to send a parcel to India. For a long time, traditional courier companies have complicated the shipping processes, such as getting quotes to send a single document or acquiring customs information when we send parcel to India from Canada. Gone are the days of wasting your precious time shopping around for shipping prices. Companies like SFL Worldwide help you find the cheapest way to send parcel from Canada to India at the click of a button. The "Get a Quote" link on our website gets you quotations from all leading carriers within seconds.
At SFL, we understand your time is precious. Therefore, we have integrated intelligent technology that gets you all the details you require for your shipping process – be it customs information or prohibited items for parcel shipping to India from Canada or the cost of sending parcel from Canada to India. Click on the "Get a Quote" button or head to our "Contact Us" page to have one of our shipping experts reach out to you immediately. With us, you are always seconds away from the cheapest way to send parcel to India from Canada!
How to Send Gifts from Canada to India
If you're an immigrant living in Canada, chances are you still have relatives and friends that live back home in India. You send gifts to India from Canada or do the occasional medicine shipping from Canada to India to show your family and friends you care.
We all know how frustrating it is when shipping websites don't provide you with valuable information and have you perform the cumbersome job of figuring out what can and cannot be sent to your destination country. You wish shipping companies had experts to guide you on all export items from Canada to India – be it detailed guides on shipping tv to India from Canada or shipping car to India from Canada, or even how to send phone from Canada to India.
Sending gifts from Canada to India shouldn't be taking you hours of research on the internet or spending hours on the phone with companies trying to find the right quote. Shipping gifts should be as easy as clicking a button. At SFL Worldwide, we understand it is the process of research and planning that takes more time than shipping itself. This is why we have specialized experts here at SFL Worldwide to guide you every step of the way.
We have you covered from our website resources that provide information on prohibited items to tips for packaging. Head over to our "Resources" page to learn more.
Cargo to India from Canada
India and Canada have enjoyed excellent trade relations for a long time. The mushrooming of new eCommerce businesses have made India one of the top trading partners for Canada and increased the general cargo to India from Canada in recent times. Check out SFL's easy-to-use online calculators and handy resources to learn more about local customs and checklists for shipping goods or shipping luggage to India from Canada. Check out the resource section on this website to calculate associated costs and cargo shipping charges from Canada to India in a few clicks.
Reliable International Shipping to India
Finding a trustworthy and reliable shipping partner who will take care of your shipments from Point A to Point B is crucial, especially in uncertainty. We understand your time and belongings are precious. This is why SFL Worldwide has developed products and technology that will make shipping with us a seamless process. We have you covered whether you're shipping for personal or commercial reasons. With a powerful platform like ours, your business can now reach India, one of Canada's largest consumers of eCommerce businesses.
For experienced and dependable movers, visit SFL Worldwide to know more. Get a free quote or have one of our team members contact you right away to get your shipping process started.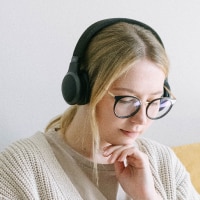 I'm Tammy Waller, a supply chain and logistics specialist with over 10 years of expertise. I've been an author and SFL employee for over 10 years.
As an author, I've been able to teach others. I love guiding users through supply chain and logistics operations.
I have substantial experience managing logistics operations, supply chain management, transportation, inventory management, and warehousing in shipping-moving and logistic services. I've worked on many worldwide logistics and supply chain projects, honing my abilities in negotiating rates, scheduling shipments, and managing vendors.