Are you an eCommerce owner looking to ship internationally? Documentation is a critical step and an integral part of international trade transactions. One misstep is all it takes to experience shipping delays, or even worse, confiscations.
The pure joy of holding a physical book and feeling the paper at every turn is unsurpassed. Despite the tremendous growth in the demand for digital books in recent times, there is a niche market for printed books.
The cost to ship printed books depends on several variables, such as the weight and size, the shipping zone, and so on. Here is a handy step-by-step guide on how to ship and how much does it cost to ship books.
The first and foremost step is to find suitable packaging to secure your book for shipment. Polymailers and padded envelopes are ideal for lightweight books. We recommend using boxes with sufficient packing support, when shipping multiple books in one shipment.
Shipping books internationally can be tricky business. It is a long way to go until they reach their final destination. Therefore, it is advisable to use protective padding material and waterproofing to ensure your books remain secure and free from water or transit-related damages in shipping.
It is important to ensure you use the right kind of tape and taping method for your packaging. Fill empty spaces with packing fillers, such as packing peanuts to ensure your books don't shift in the box during transit. Use the H-tape method to properly secure the box.
Use our free online rate calculator to get quotes from all major couriers, such as FedEx, DHL, and UPS, within seconds on our website. SFL Worldwide offers nearly 70% off discounted pricing and provides complete door-to-door pickup and drop off delivery to most locations in the world. Call us on 1-800-691-2335 to schedule your pickup.
The cheapest way to ship books
Are you planning to ship books overseas? Look no further! Simply head to our "Get Quote" page and enter your package dimensions, weight, and destination. Our online rate calculator will find you the lowest prices from all leading couriers to help you compare prices and choose the right shipping option for your needs. SFL Worldwide ships to over 200+ destinations around the world. Please check with our shipping advisors on book shipping restrictions for your destinations here. You can also check out our prohibited items page to learn more.
The cost of shipping books internationally
Even though shipping books seems simple enough, it is important to know the cost to ship books internationally before you commence the shipping process. We recommend using an online shipping rate calculator, such as this one. The information you will need to provide are the dimensions, weight, and destination of your package.
Send single and multiple books differently
If your book is a hardcover with an outer leaf, consider removing them to reduce the weight of the shipment. For single books, we recommend using a padded envelope. These are great for lightweight shipments and keep the costs low due to its low weight. You can also consider shipping thin books, such as pamphlets, brochures, and comics in envelopes.
For multiple books, you may want to use a sturdy cardboard box. Fitting multiple books in an envelope may not be a great idea as damages can happen in transit.
Consider the weight and dimensions
Please note that shipping companies use the dimensional weight of your package to calculate the cost of your shipment. The idea is to optimise the space of a transportation vehicle efficiently to ship goods. Dimensional weight considers the amount of space your package will occupy with respect to the overall space of the vehicle. Shipping companies will then choose the higher between dimensional and actual weight of the package. You can learn more about dimensional weight here.
Follow the packing rules for shipping books
Shipping can become a daunting process, if the right techniques and rules are not applied. There are ways to make shipping more enjoyable and efficient. Save time by utilising some of our professional packing tips for a hassle-free experience. Here are some tips for shipping books in the most efficient manner possible.
Wrap your books to protect them against weather elements and transit-related damages.

Consider using plastic or paper to wrap your books.

Use cardboard inserts in between books to keep your books straight and avoid denting and bending of books.

Use the right packaging for the nature of book being shipped.
Get insurance for rare and very expensive books
While shipping books seems fairly simple, you might want to consider insuring extra rare and expensive books to account for unpredictable turn of events in shipping. At SFL Worldwide, our goal is to ensure that your products reach your doorstep in pristine condition. That said, mistakes do happen, especially where nature is involved. We highly recommend insurance for those shipping valuable items overseas.
Pick the right international shipping service
The right shipping company can make all the difference when it comes to a hassle-free experience. SFL Worldwide is a leading logistics company that is all about high-quality shipping at competitive prices. We offer shipping through all major international courier companies, such as FedEx, DHL, and UPS with exclusive shipping discounted rates of up to 70% off. Our services are door-to-door from pickup through delivery. Even for parcels as small as a single book.
Now that you have all the information on the cheapest and best way to ship books internationally, head on over to our instant rate calculator page to get quotes from all couriers and choose the one best suited for your shipping needs. For your convenience, you can schedule a free pick up with our shipping advisors and experience reliable shipping until your book reaches the reader!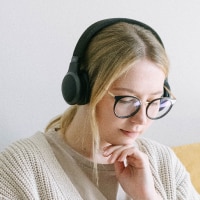 I'm Tammy Waller, a supply chain and logistics specialist with over 10 years of expertise. I've been an author and SFL employee for over 10 years.
As an author, I've been able to teach others. I love guiding users through supply chain and logistics operations.
I have substantial experience managing logistics operations, supply chain management, transportation, inventory management, and warehousing in shipping-moving and logistic services. I've worked on many worldwide logistics and supply chain projects, honing my abilities in negotiating rates, scheduling shipments, and managing vendors.