Australia is currently one of the largest e-commerce markets in the world by revenue with a future that looks very promising and bound for a tremendous, upward graph! Australia is one of 7 continents on this planet that boasts a diversified culture. The country attracts people from all over the world for long-term investments with plenty of monetary benefits to see. With a huge potential and a large, booming market, Australian people are one of most sought-after customers that eCommerce businesses cater to. So much so that the businesses choose to keep Australia as a main hub for transactions and individuals seek roots to put down in Australia for personal and professional growth!
In this article, we will share a detailed guide on how to ship to Australia from USA using SFL Worldwide to save money on the entire shipping process.
What is the transit time while shipping to Australia?
How long does it take to ship to Australia from USA?
Generally, it takes 4-7 business days to ship to Australia from USA by airfreight. Shipments sent by ocean generally take around 3-4 weeks typically and are subject to delays in the event of unforeseen weather conditions. You can also opt-in for express delivery services for your immediate shipping needs.
How long does it take to ship to Australia from India?
Shipments from Asian countries like India and China can take up to 5 days by airfreight and 3-4 weeks by ocean freight depending upon the exact pickup location.
How long does it take to ship to Australia from European countries?
Shipments coming from European countries like the United Kingdom, France, Germany, Netherlands, etc. usually have a transit time of 5-7 days by airfreight and on the other hand, it may take about 4 weeks via ocean.
How much does it cost to ship to Australia?
Since Australia is geographically farther than most countries, it can cost a little more to ship parcels to the continent. However, with different shipping options available right here at SFL, shipping at a lower cost is possible and comes at prices that won't hurt your pockets! The key factors determining the shipment cost are listed below.
Package Weight: Package weight is one of the main factors determining the shipping cost. The heavier your packing, the more you will pay for shipping. However, there are plenty of ways you can save while shipping heavy items that we will explain below.
Mode of Shipment: While choosing ocean freight for your shipments to Australia, you may find that the shipping rates are very economical but only if you are willing to sacrifice on transit time. On the other hand, shipping via air is swift but it is an expensive option. Thus, choosing the mode of shipment according to time frame, budget and other influential factors are critical to spend less while reaping almost the same benefits!
Package Dimensions: The best way to save money while shipping to Australia or any other country is by using ideally-sized boxes for your goods. Using a large box for smaller goods will result in an unnecessary increase in the cost. Thus, it is advisable to discuss this with your shipping company to find the ideal size of box for your shipment.
Cheapest way to ship to Australia
Shipping to Australia is expensive compared to other countries and the reason is its remote location. Out of the various modes of shipping, the most economical way to ship your goods is by ocean freight. Ocean freight does have a longer transit time but is very easy on the pocket. So, if you can sacrifice a little time, ocean freight is the best option for you to save a lot of money.
The best carriers who ship to Australia
While there are many carriers who ship to Australia we have shortlisted the top three. The carriers mentioned below are safe, reliable, and economical.
We have a strategic partnership with these companies to help our customers ship at wholesale rates. Below are the shipping rates you can avail when you choose discounted rates from our major carriers.

Shipping to Australia with UPS
UPS is one of the largest shipping companies in the world, well-known for its reliable shipping services globally. While choosing UPS for shipping to Australia, there are many benefits to be availed such as cheap rates and faster delivery times. UPS is acclaimed for its accurate tracking system to help its customers track their shipment right from pickup all the way to the final destination.
When to choose UPS for your shipment to Australia?
You want easy tracking services
You want the cheapest rates
UPS International Options
With UPS, your convenience is top priority. Hence, UPS provides its partners with 2 major international options listed below.
UPS Worldwide Expedited
UPS Worldwide Saver
Shipping to Australia with FedEx
FedEx is the most recognized shipping company known for quick and cheap shipping options across the globe. Having very competitive shipping rates along with superior tracking, FedEx definitely stands out to be one of the best shipping solution provider. Having partnered up with thousands of shipping companies across the globe, FedEx has one of the largest logistics networks globally,
When to choose FedEx for your shipment to Australia?
You want reliable shipping services
You want cheap and quick shipping services
FedEx International Options
With FedEx, reliability and quick service is at the top of the order. FedEx provides the best international shipping options listed below.
FedEx International Priority
FedEx International Economy
Shipping to Australia with DHL
DHL is a leading carrier for shipping internationally to any country, they offer flat rates on small and big shipments. You should consider DHL for shipping to Australia, if you want superior customer service, real-time tracking, and economical rates.
When to choose DHL for your shipment to Australia?
You want cheap and quick delivery
You want real-time tracking
What can I ship to Australia?
Shipping to Australia is not that complex compared to other countries, with easy customs clearance and qualified customs agents. You can ship literally anything to Australia as long as it's not prohibited by Australia Customs. Some common items which you can easily ship to Australia are computers, laptops, tablets, monitors, designer clothing, apparel, and accessories.
What items are prohibited while shipping to Australia?
Every country has its own guidelines and a detailed list of the prohibited shipping items to their respective country. Similarly, the customs department of Australia strictly prohibits the items listed below.
Weapons of any kind, including imitation firearms
Steroids
Live plants and soil
Illegal pornography
Live animals
Mud and clay
Fireworks
The above list is not a complete guide on all the prohibited shipping items by the Australian Government and Customs department. Please check the Australian Border Force Website for full details.
Common customs fees and taxes while shipping to Australia
On 1st January 2005, a trade agreement between Australia and the United States came into effect which was known as The Australia–United States Free Trade Agreement (AUSFTA) This agreement made trading between these two countries very easy. In a nutshell, this means that you will not have to pay high customs duty as you do for other countries.
What is the customs duty fee?
The Customs duty fees depend on the value of the shipment, it is usually 5% of the value of the item being imported to Australia.
Common customs clearance questions while shipping to Australia
If you are shipping to Australia for the first time, you may have a lot of questions in your head, here are a few common questions which usually come up in people's mind while shipping to Australia.
What is the customs and handling time?
The customs clearance and handling time may take up to a few weeks to give a green signal. Thus, we recommend keeping these factors in mind. However, if you have provided all the essential documents to your shipping company, you can expect clearance in a few days.
What are the documents required for shipping to Australia?
The standard importing or exporting transaction usually requires a commercial invoice, packing list, bill of lading, insurance certificate, and packing declaration. However, your carrier will double check all the essential documents to avoid any kind of delay in the transit time of your shipment.
Ship to Australia with a 3PL
Shipping packages to Australia for your eCommerce business can turn out to be expensive, if you don't tie up with a recognized logistics company. We at SFL Worldwide, help businesses with flat rates for their regular shipments, you can easily save up to 60% while shipping to Australia for your business. Our successful Ship Smart Service has helped businesses save thousands of dollars on their shipments to Australia.
Shipping to Australia services
Shipping boxes to Australia
Shipping containers to Australia
Shipping TV to Australia
Shipping snacks to Australia
Sending parcels to Australia
Cheapest shipping to Australia from USA
Shipping clothes to Australia
International shipping to Australia
Car shipping to Australia
Shipping to Australia from UK
Making informed decisions is essential when shipping to Australia from USA to have a seamless delivery. Get in touch with us for the best shipping rates and top-quality service for your next shipment to Australia. At SFL, we value our customers and take their satisfaction seriously as it is a symbol of our success.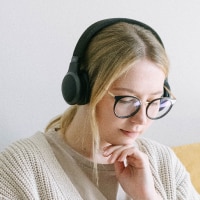 I'm Tammy Waller, a supply chain and logistics specialist with over 10 years of expertise. I've been an author and SFL employee for over 10 years.
As an author, I've been able to teach others. I love guiding users through supply chain and logistics operations.
I have substantial experience managing logistics operations, supply chain management, transportation, inventory management, and warehousing in shipping-moving and logistic services. I've worked on many worldwide logistics and supply chain projects, honing my abilities in negotiating rates, scheduling shipments, and managing vendors.