SHIPPING BOXES TO INDIA
Are you moving back to India? Do you have excess baggage and want to avoid extra charges at the airport? Call SFL worldwide to ship boxes to India for as low as $125.00 per box.
Please select shipment content
SHIPPING BOXES TO INDIA MADE EASY
We understand shipping overseas is complicated and can turn into an expensive project. At SFL Worldwide, we have curated special packages to make shipping boxes to India affordable and straightforward. Our flat rate shipping options also work best for customers who want to ship gifts to their family or friend or like to donate their clothes and other items to a charitable organization in India.
Choose from our flat rates for shipping boxes to India or special offers to ship 1 large box of 18x18x24 inches via ocean for only $125.00. You get a complete door-to-door service that includes door pickup, ocean freight, customs clearance, and door delivery with a 3-4 months transit time. If you are in a rush, we also offer Air Shipping to India with a standard transit time of 7 to 14 business days. Click here to get a free online quote for air freight to India.
Door to Door Ocean Shipping to India
If you are looking for the most economical and reliable way to ship boxes or access baggage, SFL offers door-to-door ocean shipping service to most locations in India. Our Ocean shipping comes with excellent tracking, insurance, best-in-class customer support, and customs clearance service.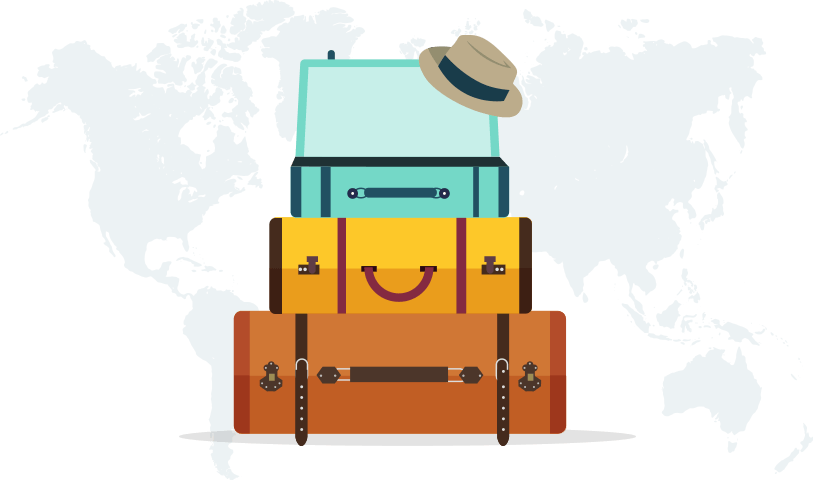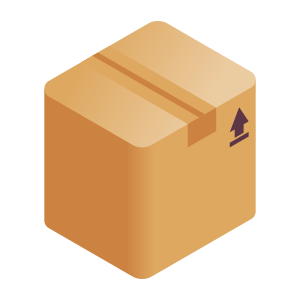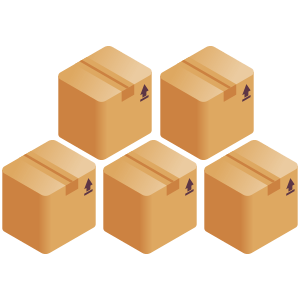 5 Large Boxes
$575
250 Lbs.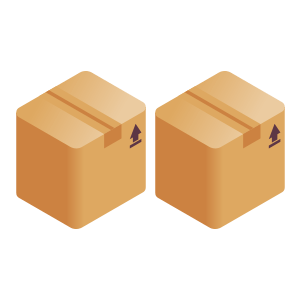 2 Large Boxes
$225
100 Lbs.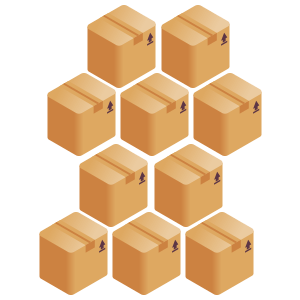 10 Large boxes
$895
500 Lbs.
An easy shipping process that is a breeze for anyone. Shipping to India with SFL worldwide is very simple, just follow the below simple steps.
An easy shipping process that is a breeze for anyone. Shipping to India with SFL worldwide is straightforward. You can follow these simple steps to start your process TODAY.
THE TOOLS & INFORMATION YOU NEED FOR
MOVING TO INDIA WITHOUT A HITCH
Our comprehensive suite of solutions is designed to help anyone moving to India ensure the process is smooth, safe, and affordable.
When moving to India, there is a lot of preparation and organization to do. If it's your first time doing an international relocation or moving to India, our knowledge base includes shipping tools, calculators, and crucial resources that will help you learn more about the process of moving to India and how SFL Worldwide helps make the entire process stress-free.

The rules and regulations pertaining to customs duties vary by country. To avoid any customs violations, you can quickly consult our India Customs Duty Guide to learn about the customs process for your relocation to India.

India Prohibited Shipping Items Guide
When you are shipping or moving your belongings to India, there are certain items that you won't be allowed to send. These items vary by country, which is why we have put together a comprehensive guide for your easy reference.

Easy Shipping To India Calculator
Our shipping to India resource center features volumetric weight calculators that you can use in a breeze to provide customers with accurate estimated costs. Enter the dimensions of the box you would like to ship and review your dimensional weight for that box.
Frequently Asked Questions
Don't Just Take Our Word For It
Nice system, very easy to use. Good followup.
Kaushal Kishore
2022-07-09
I used this service for the first time and extremely pleased. Staff very courteous, very prompt and I got the shipping label pretty soon after completing the details and making payment. Much better choice economically compared to going to the shipping company directly. Would highly recommend for anyone! So happy that I found SflWOrldWide using Google search !
Krunal was most courteous, knowledgeable., efficient and professional. Exceeded expectations.
I am really satisfied with the services provided by SFL. They have provided me all the updates regularly till my package was delivered
Excellent service ! I have submitted the query in website and received timely response. Utkarsh Rana called to follow up and clarify the query. I made the payment online and immediately received the shipping label. The package was delivered as per committed date. Highly recommended!
Best courier service.
SFL is much cheaper and reliable when it comes to international shipping, I have used their service couple of times for sending documents from USA to India.
Excellent service, I send documents to home country at a very reasonable price, Highly recommend them for. customer support is very quick in turnaround. Great experience overall.