Are you a small business or an individual that ships clothes frequently? If so, this informative guide will show the best way to ship clothes with various carriers and considerations to take when shipping clothes overseas. Use SFL Worldwide's instant rate calculator to get quotes for shipping clothes to domestic and international locations. At SFL Worldwide, you can access our FREE resource section to learn how to package clothing for shipping and how to ship clothes internationally.
The easiest and most straightforward way to ship clothes in mail is to put them in a medium to a heavy-sized box that can hold a reasonable amount of weight. Ultimately, you want to ensure that this box will not open due to the weight during transit and that your contents reach their destination safely.
As much as SFL Worldwide is about sustainable choices in shipping, we do not recommend reusing a box unless it is as good as brand new. The reason for this is we do not want any compromises in our shipping at the end of the day.
Consideration While Shipping Clothes
Despite its lightweight and less-complicated nature, there are a few things to take into consideration when shipping clothes. Check out our YouTube channel to learn more about how to pack and how to ship clothing for an international move.
Since clothes need less cushioning than fragile items, there are few yet important considerations to take into account. Companies are now getting more innovative with their packing methods. Some fold their clothes, some roll them, and some deliver them without any protection. Here is a basic guide for packing clothes.
Step 1 - Fold the Clothes
Use appropriate folding techniques as per the clothing and ensure all ends are neatly tucked in before using protective layering.
Step 2 - Use Protective Material
This is the time you would wrap your clothes with a protective material such as tissue paper or compostable mailers to keep your clothes safe during transit.
Step 3 - Place in your package
Nowadays, we have many environmentally conscious choices that are compostable and recyclable. Choose the right packaging that suits your budget and keeps your content secure.
Step 4 - Add your shipping label
Attach your shipping label to the outside of your package. If reusing an old box, ensure you remove any old labels on the package before attaching your new label. Contact our support team if you do not have a shipping label.
There are other methods that involve packing according to the material used. Some of them are –
Packaging by Polybag mailer,
Solid packing that groups similar clothing into one package,
Ratio packing that packs similar sized clothing into one package,
Mixed packing method that packs different colored clothing of the same size together or vice versa, and finally,
Folding method that groups clothing of similar folds and sizes.
Delivering your package in its original condition is key to customer satisfaction. And packing materials play a major role in ensuring your clothes stay safe in transit until they reach their final destination.
With safety as our top priority in shipping, we also want to make sure that clothes are packaged, keeping the budget in mind with the least amount of packaging material. This is because shipping costs are calculated according to dimensional weight. Here is some packing material that is suitable for shipping clothes.
Shipping Companies And Rates
Finding the lowest rates can be a daunting process. It involves spending hours on search engines and communicating with various courier companies to find the best rate for your budget and time.
Did you know SFL Worldwide has an instant rate calculator that gets you some of the lowest rates for shipping clothes from all major couriers within seconds? Not only that, we ship to over 200+ countries and territories around the world. You also get exclusive member discounts when you ship with us.
Typically, flat-rate boxes work out to be the cheapest for shipping clothes. That said, this can be different between providers.
FedEx
Pak
As low as $11.10
USPS
Flat-Rate (6-8 business days)
As low as $8.70
UPS
Flat Rate Shipping
As low as $9.45
Package Different Types Of Clothing
No clothing is ever the same. Every piece of clothing has its own intricate twists and turns. Each requires a specific way of packaging to ensure they reach their destination in the same way they were packed.
The last step in packing any type of clothing is to attach your shipping label. You can access your prepaid shipping labels here.
Best Carrier to Ship Clothes With
Choosing the right shipping carrier is extremely important when it comes to shipping personal and business items such as clothing. It is not only important to find a carrier that fits your budget, but equally important to understand if these low rates come with high-quality shipping services and speedy delivery. Let's take a look at the options offered by some of the top carriers.
Shipping Clothes With USPS
The USPS has many affordable shipping packages such as USPS First-Class Mail and Priority Mail Flat Boxes that are ideal for customers shipping clothes. USPS First-Class Mail offers some of the lowest prices for shipping clothes. If your package weighs less, this might be the best option for shipping clothes. USPS also has a Priority Mail Flat Rate Box which makes sense if you are confident about the quantity of clothes being shipped.
Shipping Clothes With UPS
The UPS is equally competitive and has several options to ship clothes to domestic and international locations around the world. UPS offers Ground Shipping to domestic locations which is highly affordable and cost-effective for shipping small to large boxes. Their international shipping rates are comparable to others such as FedEx and delivers your shipments within days.
Shipping Clothes With FedEx
The speed and security of FedEx is unparalleled. FedEx offers some of the fastest deliveries regardless of location and this is one of the reasons why their pricing is considerably higher than their competitors. That said, the quality of shipping services and time-sensitivity of their services are unmatched.
FedEx
UPS
USPS
FedEx by SFL Worldwide
2 – 4 Business Days
$ 287.06
$ 254.90
N/A
$ 66.15
3 – 5 Business Days
$ 221.99
$ 232.01
N/A
$ 51.51
6 – 10 Business Days
N/A
N/A
$ 110.00
N/A
Cost Effective Packaging Tips
As we already discussed, Dimensional weight plays a crucial role in determining your final shipping cost. Therefore, it is a good idea to be smart with your packaging to save money when shipping clothes. Use these packaging tips to lower your shipping costs for the best way to ship a lot of clothes safely and securely.
Execute the right fold for the clothing. For example, some clothes can be rolled to make more space in packaging like rigid boxes. This will utilise the given space effectively.
Always use the right-sized box for your clothing. There is no point in using a small box for a single T-shirt when the same would fit in an envelope.
Use minimal yet sufficient cushioning to avoid extra charges
Use packaging material that are inexpensive yet highly durable to withstand the weight of your package.
Group your shipments as much as possible to avoid paying extra.
Check with our representatives for volume discounts and special programs for lower than usual prices.
Shipping clothes Internationally
International shipping can be a daunting process as the laws and regulations can vary between the origin country and the destination country. You need to ensure your package has the right documentation to avoid delays and confiscation by the customs authorities. Here are some key points to keep in mind when shipping clothes internationally.
Before you plan on shipping clothes internationally, it is a good idea to check which countries are in compliance with and apply Free Trade Agreements. This makes customs clearance a lot easier as the countries in compliance use this to eliminate certain customs barriers to maintain excellent trade relations and in general, make the entire customs process a lot simpler.
Country rules and regulations
You must check the rules and regulations of both the origin and destination countries to ensure your shipment is compliant. Failure to do so could result in unnecessary charges and delays. You can also visit our Prohibited Items List page to learn more about what's allowed for shipping.
Preparing your documents for customs clearance is a crucial step that requires careful planning and organizing. Failure to disclose information could result in confiscation of goods or impact shipping deliveries. Check out our extensive Guide to Customs Duty page to learn more about the customs documents you require such as Bill of Lading, Packing List, Commercial Invoices, and more.
We frequently find our customers getting confused by the terms duties and taxes. Here is a simple explanation to help you understand the difference between duties and taxes.
Duties are taxes imposed or levied on goods entering or leaving a country. Destination and home countries impose these taxes to protect their domestic industries. Additionally, this helps regulate foreign trade and increase revenue for the destination government.
Taxes are charges imposed on individuals and businesses for transactions made in a country. Taxes ultimately falls on the entity that is being taxed, such as the business or individual consumer. Both duties and taxes are significant to a country's economy.
International shipping label
Your shipping label is probably the most important document of them all since it possesses the information about your shipment. At SFL Worldwide, we provide your shipping label at –
The Time of Booking
In your Confirmation Email
Your registered SFL Worldwide account
Our customer service representatives are always available to assist you with this information in the event you are unable to access either of the above options.
Shipping clothes for your business or even as a gift can be a cumbersome task, if it is not executed properly. Visit SFLworldwide.com or call us on 1-800-691-2335 for hands-on guidance from our shipping experts who will walk you through all the aspects of shipping clothes for your business or otherwise to any location in the world.
Check out our blog on how we leveraged our shipping business for charitable causes. SFL Worldwide is a logistics company that offers domestic and international shipping and moving services since 2005.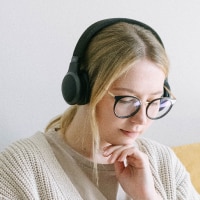 I'm Tammy Waller, a supply chain and logistics specialist with over 10 years of expertise. I've been an author and SFL employee for over 10 years.
As an author, I've been able to teach others. I love guiding users through supply chain and logistics operations.
I have substantial experience managing logistics operations, supply chain management, transportation, inventory management, and warehousing in shipping-moving and logistic services. I've worked on many worldwide logistics and supply chain projects, honing my abilities in negotiating rates, scheduling shipments, and managing vendors.