Hassle-free shipping
to Japan
Enjoy discounted shipping rates to most major cities in Japan. Get instant quotes from major carriers, such as DHL, FedEx, and UPS, and ship quickly with our simple booking process.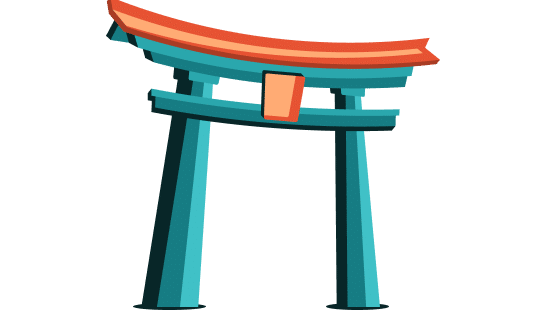 Get Quote and Save UPTO 70% on your next shipping

Please select from country

Please select to country
Shipping To Japan From the USA
Discover the lowest shipping rates, compare carriers, print prepaid labels, and more with complete door-to-door shipping to Japan from the USA. Get your quotes within seconds and be booking in no time only on SFL Worldwide!
Here is a sample cost for shipping a package to Tokyo-100-0000, Japan from Dallas-75234 TX. *prices may vary
Rate
Transit Time
Tracking
Door Pickup
Door Delivery
Delivery Confirmation
Custom Duty
$36.00
2-4 B. Days
Yes
At Additional Cost
Yes
Yes
Included
$55.00
3-5 B. Days
Yes
At Additional Cost
Yes
Yes
Excluded
$110.00
3-5 B. Days
Yes
At Additional Cost
Yes
Yes
Excluded

55% Off
Exclusive Discount
$225.00 $100.00

66% Off
Exclusive Discount
$190.00 $65.00

60% Off
Exclusive Discount
$200.00 $80.00
Japan Customs Declaration
Every shipment entering Japan is required to comply with customs procedures. Preparing your customs declaration is essential to have a smooth customs clearance, and eliminates any chance of delays and confiscation. A written declaration that enlists and describes the items of your shipments, their value, quantity, and more.
As per the Customs website for Japan, an import (Customs duty payment) declaration form must be submitted to Customs with the following documents:
Invoice

Bill of lading or Air Waybill

The certificate of origin (where a WTO rate is applicable)

Generalized system of preferences, certificates of origin (Form A) (where a preferential rate is applicable)

Packing lists, freight accounts, insurance certificates, etc. (where deemed necessary)

Licenses, certificates, etc. are required by laws and regulations other than the Customs Law (when the import of certain goods is restricted under such laws and regulations)

A detailed statement on reductions of, or exemption from Customs duty and excise tax (when such reduction or exemption is applicable to the goods)

Customs duty payment slips (when goods are dutiable)
Your shipping advisor will advise you on documentation requirements and provide you with a list of prohibited items and charges to expect when shipping to France. Your advisor will also assist you in preparing these documents and getting them ready before sending out your shipment.
Transit times to ship to Japan depend on a number of conditions varying from the nature of goods being shipped to the service chosen for your shipment. In general, it is important to note that transit times are different for shipping and moving services. Typically, Economy shipping takes longer for the delivery of shipments, whereas express shipping can have your packages sent overnight. That said, unforeseen circumstances greatly impact the delivery of shipments, regardless of the shipping method. We highly recommend Express shipping for those who need their shipments sent immediately, such as crucial documents for submission or perishable food.
SFL Worldwide Easy Shipping Process
Shipping shouldn't have to be complicated. At SFL Worldwide, we aim to simplify shipping for our customers, whether they are moving homes or simply shipping a package to a loved one, with instant rate calculators that dismiss hours of negotiations and research by collecting quotes from all carriers within seconds. We assign dedicated shipping advisors for every booking, who take care of your shipment from start to finish. Our shipping process is designed to complete your booking within minutes in a smooth and seamless manner.
Here is a quick overview of our simple shipping process.

Finding a carrier for your needs is now easier than ever. For years, shopping for quotes was a highly time-consuming process. With SFL Worldwide's instant rate calculator, you can now say goodbye to laborious quotation shopping and enjoy instant shipping quotes within seconds. Our rate calculators get discounted quotes from major carriers you trust, such as FedEx, DHL, and UPS.

Now that you have exclusive, discounted rates from all carriers, you can select a service for your timeframe and budget. Our rate calculator makes it easy for you to compare and decide on an ideal service for your shipment. Please note that our support staff is always available to answer any questions before choosing the right service for your needs.

That's it! Once you choose the service, your booking is complete, and you are ready to ship your package by printing the prepaid label provided on the booking. We provide a tracking number and SFL account upon booking your shipment. You can use this SFL account to quickly access information on all your shipments and book future shipments on SFL Worldwide.
Cargo Options For Shipping To Japan
Our years of expertise and well-connected network of ocean shippers make it possible for us to deliver high-quality results with our freight shipping. We recommend shipping via the ocean to businesses and customers looking for cost-effective solutions for shipping their goods. The rates for ocean shipping are generally lower than other methods of transportation.
The cargo options commonly sought for cheap shipping to Japan from the US –
LCL or Less Than Container Load
LCL or Less Than Container Load is a preferred option when you have fewer items to ship and still want to take advantage of container shipping prices. LCL lets you consolidate your shipments and share container space with other shippers. You get the low ocean shipping rates without filling up a container's worth of freight.
FCL or Full Container Load
FCL or Full Container Load is perfect for those with many goods to ship. You get an entire container to yourself and do not share container space with others, keeping your shipments highly secure and safe in transit. We highly recommend FCL or Full Container Load for those moving to another country for work or personal reasons.
Common Documents Needed While Shipping To Japan
Some of the documents needed for shipping to Japan include –
An Airway bill is also known as a consignment note, dispatch note, or waybill. This document is like a contract between the shipping company and the carrier and provides crucial information, such as the sender's information, receiver's information, package details, HS Code, Value, etc. This is also used to track shipments.
A Commercial Invoice is an important document that provides key information to the customs authorities on goods being shipped into a country and allows them to assess duties and taxes before passing them through for customs clearance. Typically, the invoice must state the reason for the shipment, shipment date, Incoterms, declared value, etc.
A Certificate of Origin is another document that states the country of origin for your shipment. It provides key information on how the item was produced, manufactured, and processed in the origin country. Depending on the EPA or Economic Partnership Agreements, you may be required to submit a Certificate of Origin.
You may be required to support your shipment with additional documents for customs clearance. These documents could be to support commercial shipments or products of a certain type, such as perishable goods, medical, pharma, animal, or bioproducts. If you're shipping from a country in the EPA, you may pay a reduced duty or tariff on your shipment.
Why Choose Sfl Worldwide For Shipping To Japan
Our discounted shipping rates are some of the lowest you will find on the internet. You save up to 70% off shipping rates from all major carriers, such as FedEx, DHL, and UPS when you book a shipment with us. Our services are timely, reliable, and secure. Book your next shipment to Japan with our simplified shipping process of 3 easy steps. Follow these steps below for a hassle-free experience.
24/7 support to track your packages every step of the way!

Easy interface to get a quote and book within a few clicks!

Comprehensive resources for quick, reliable information!

Like every other country, Japan uses different tariff schedules depending on the nature of your shipment to calculate duties and taxes for goods entering the country. If the total customs value of your goods is 200,000 yen or less per shipment, a simplified tariff schedule is applied. Customs duty is levied on the CIF value of the goods in accordance with the Common Customs Tariff (CCT).
You can check our resources section for more information on customs laws and what to expect at customs clearance.

Prohibited Items To Japan
Japan has a strict set of laws and regulations for goods entering the country. They have a specific list of prohibited items that are banned from entering Japan. Before booking your shipment to Japan, please look at our resource section on prohibited items. This consists of a detailed list of items that are prohibited or restricted from entering Japan. We frequently update this list for your reference, and you can access it anytime to learn what is prohibited or not.
Frequently Asked Questions For Shipping To Japan