Economical and Speedy Shipping to Spain
Book door-to-door shipping at low, discounted rates from any carrier, such as DHL, FedEx, and UPS, using our instant rate calculator, and book away in seconds on SFL Worldwide!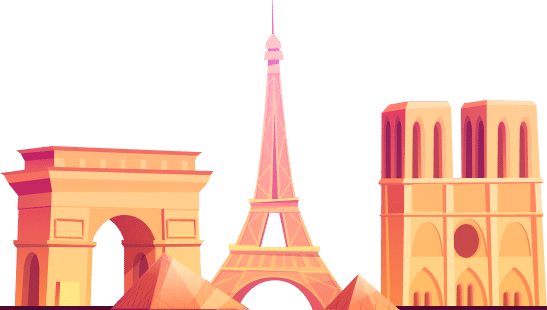 Get Quote and Save UPTO 70% on your next shipping

Please select from country

Please select to country
Global Shipping to Spain from USA
Ship to Spain with all leading carriers, such as FedEx, DHL, UPS, and more, via SFL Worldwide's reliable and trusted shipping services. From instant rate calculators, price comparisons and dedicated shipping advisors, we have got you covered. Check out our rate calculator, or call us to request a quote for Spain.
Shipping To Spain From USA
Hola! Shipping to Spain from USA is now easier than ever before. SFL Worldwide's intuitive rate calculators get you quotes from all major couriers that you love and trust. Compare and choose the perfect quote for your shipping needs and book your shipments to Spain within seconds on our website. All bookings are guided by dedicated shipping advisors who walk you through every step, including preparing your customs documentation and attending to your shipping needs.
Here is a sample cost for shipping a package to Madrid-28001, Spain from Dallas-75234 TX. *prices may vary
Rate
Transit Time
Tracking
Door Pickup
Door Delivery
Delivery Confirmation
Custom Duty
$40.00
2-4 B. Days
Yes
At Additional Cost
Yes
Yes
Included
$62.00
3-5 B. Days
Yes
At Additional Cost
Yes
Yes
Excluded
$125.00
3-5 B. Days
Yes
At Additional Cost
Yes
Yes
Excluded

55% Off
Exclusive Discount
$225.00 $100.00

66% Off
Exclusive Discount
$190.00 $65.00

60% Off
Exclusive Discount
$200.00 $80.00
SFL Worldwide Easy Shipping Process
Stop overpaying and wasting time on laborious shipping processes. Traditional methods of shipping consume precious time and can take hours, if not days, just to get the right quote. SFL Worldwide makes it easy with sophisticated rate calculators to find you a desirable quote within seconds.
Our process is simple. We find you the lowest rates from multiple carriers, and assign dedicated shipping advisors to guide you at every step of the process, from start to finish. Whether you are shipping a package or relocating for work, you can complete your booking within seconds on our website in a seamless manner.
Here is a quick overview of our simple shipping process.

Finding a carrier for your needs is now easier than ever. For years, shopping for quotes was a highly time-consuming process. With SFL Worldwide's instant rate calculator, you can now say goodbye to laborious quotation shopping and enjoy instant shipping quotes within seconds. Our rate calculators get discounted quotes from major carriers you trust, such as FedEx, DHL, and UPS.

Now that you have exclusive, discounted rates from all carriers, you can select a service for your timeframe and budget. Our rate calculator makes it easy for you to compare and decide on an ideal service for your shipment. Please note that our support staff is always available to answer any questions before choosing the right service for your needs.

That's it! Once you choose the service, your booking is complete, and you are ready to ship your package by printing the prepaid label provided on the booking. We provide a tracking number and SFL account upon booking your shipment. You can use this SFL account to quickly access information on all your shipments and book future shipments on SFL Worldwide.
Spain Customs Declaration
Spain is part of the EU and adheres to the policies enforced across all European Customs Authorities. Any good that enters the country of Spain must be declared with supporting documentation that provides the necessary information about the shipment to the customs officer.
Your shipping advisor will guide you on what is prohibited or banned from entering Spain and helps prepare your customs documentation before shipment. We highly recommend checking out the Resources section of our website for more information on shipping to Spain.
Standard shipping times for Spain from the United States typically average between 7 and 10 days. The transit times, however, may vary depending on the contents of your shipment, the type of service chosen, shipping company, weather conditions, and more. Please note that if your shipment is of a time-sensitive nature, it is advisable to opt for expedited shipping from the US to Spain. For those with a budget restraint, we highly recommend ocean shipping.
The information you provide at the time of booking allows us to provide you with a realistic estimate of delivery times for your shipment to Spain.
Cargo Options For Shipping To Spain
When you choose to ship cargo from the United States to Spain, it is important to work with a reliable and trustworthy shipping company. SFL Worldwide has a vast network of connections worldwide to help in shipping goods to Spain on your behalf.
You can choose to receive your goods by sea or air in one of the following ways – door-to-door, door-to-port, port-to-door, or port-to-port. Our rates are highly competitive and can save you tons on your larger shipments.
The most commonly used cargo options for shipping to Spain from the US –
LCL or Less Than Container Load
LCL stands for Less than Container Load. This term is usually used In the shipping industry for a single shipper whose goods do not occupy an entire container. We highly recommend this cargo option to shippers with fewer goods and let them share the container space with other shippers to save money and take advantage of the low shipping prices of sending LCL cargo via the ocean.
FCL or Full Container Load
FCL stands for Full Container Load. This term is used in the shipping industry for single shippers with more than enough cargo to fill up an entire container. This container is exclusive to the shipper, and the container space is not shared with others. We highly recommend FCL to shippers with large volumes, such as when moving homes or organizations, and for high-value shipments.
Common Documents Needed While Shipping To Spain
Any goods entering Spain must be accompanied by supporting documentation for smooth and quick customs clearance. Our shipping advisors at SFL Worldwide are experts in customs clearance and help prepare documentation before shipping commences to ensure your shipments are delivered on time. Items of a high value must be declared at the Customs Office with a brief declaration (air or maritime manifest) for the collection of goods.
Some documents important for customs clearance are –
SAD or Single Administrative Document
Single Administrative Document used for shipments entering the EU. This document describes the contents of the shipment and the movement of the goods at several points across the world until it reaches the final destination of Spain.
Certificate Of Origin

Commercial Invoice

Incoterms
Import license and more.

Document declaring dangerous goods

EORI or Economic Operators Registration and Identification Number
Why Choose SFL Worldwide For Shipping To Spain
SFL Worldwide is a leading logistics platform that offers reliable shipping services at discounted rates from all leading carriers, such as FedEx, DHL, and UPS. Our instant calculators are diligent in finding you the lowest shipping rates for your needs and let you complete your booking within seconds on our website.
24/7 support to track your packages every step of the way!

Easy interface to get a quote and book within a few clicks!

Comprehensive resources for quick, reliable information!

Every shipment entering Spain is subject to taxes and customs duties depending on the nature of the shipment and local regulations. Spain calculates duties and taxes on your shipments using the CIF method. Click here to learn more about customs duties.
Our resources page has an expansive section on prohibited items when shipping to other countries. We frequently update this resources section which provides additional information on customs regulations and what to expect at customs clearance.

Prohibited Items To Spain
Want to know if your shipment is legally allowed to enter Spain? Spain follows strict rules when it comes to goods entering the country. We have a team of experts in customs regulations for many countries around the world and can guide you on what is allowed to be shipped to Spain at the time of booking. Check out our resource section for more information on prohibited items for Spain. Check with your shipping advisor before shipment to avoid delays and confiscations.
Frequently Asked Questions For Shipping To Spain