Simple beginnings superlative growth
Get Quote and Save UPTO 70% on your next shipping
Please select from country
Your ideal shipping and moving partner
SFL Worldwide has been a family-owned logistics company specializing in moving and shipping services within the United States and around the world since 2005. We guarantee the best-in-class services you deserve from our global reach to our local, community-based presence.
We are your trusted logistics partner for shipment via air, ocean, and ground; from household relocation to commercial import/export, we pride ourselves in providing quality services every step of the way.
SFL Worldwide started small out of our garage in 2005, a family-owned business under the name Ship For Less, which primarily provided local shipping services. Since then, we have grown and added services to meet our customers needs over the years. Due to our growing customer base, Ship For Less transformed into SFL Worldwide and now provides a full suite of global logistics services.
SFL Worldwide is a household goods relocation company providing domestic and international relocations, auto transport & pet relocation. As a freight forwarder, SFL Worldwide provides commercial cargo consolidation & shipping services via air, ocean, and ground.
As a global shipping provider, we ship a varied range from an envelope to Full Truck Load within the USA or worldwide. As a licensed NVOCC with Federal Maritime Commission (FMC), we have access to various shipping lines to offer our customers reliable services at economical rates.
YEARS OF INDUSTRY EXPERIENCE
With over a decade of experience in the shipping and moving industry, SFL worldwide has shipped everything from envelopes to huge containers. With our dedicated and professional shipping experts, you get a truly hassle-free experience for all your shipping needs.

LICENSED, INSURED & BONDED
SFL is a licensed freight forwarder for shipping via air, ocean, or ground. Proudly offering ocean freight services and licensed under NVOCC by FMC, we can directly load shipments with airlines as an IAC with TSA.

AFFORDABLE & RELIABLE
At SFL, we ensure to provide our customers with the best rates in the market and help save up to 70% on their shipping and moving needs. You get a dedicated team that guides you through the entire shipping and moving process with us.

24/7 TRACKING SYSTEM
While shipping with SFL worldwide, you can avail yourself of many benefits, including real-time tracking of your shipment, which gives you a clear idea of where your shipment is and how long it will take to get delivered.

LARGE GLOBAL NETWORK
SFL worldwide has an extensive network of logistics partners globally which helps us give our customers the best-in-class shipping and moving services at the most affordable rates in the market.

A+ BBB RATINGS
SFL Worldwide has been a reputed and trusted shipping service provider for packages and large-scale moves for years. With an A+ rating from the Better Business Bureau, SFL ensures safe and quality logistics to all our customers worldwide.

End-to-end shipping solutions
SFL Worldwide is convenient for every individual and adaptable to every shipping need with a commitment to provide end-to-end solutions.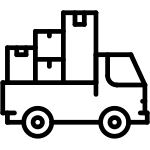 Domestic and International Relocation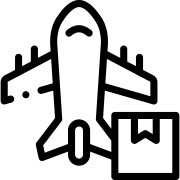 Domestic and Worldwide
Shipping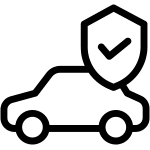 Auto
Transport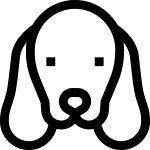 Pet
Relocation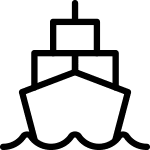 Origin & Destination
Services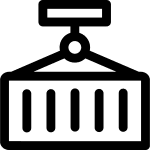 Nationwide Container
Haulage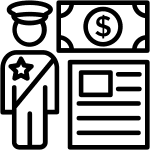 Customs Clearance - Household
and Commercial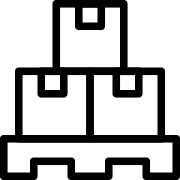 Commercial Freight
Forwarding
SFL Worldwide seeks to create the utmost value in the communities globally, and our team helps strengthen them in every way possible. SFL Worldwide is thankful to our valuable customers for helping us grow and making us a success story. Now it is our time to support our community, both locally and worldwide, in any way possible.
SFL Worldwide is committed to giving back to the community whenever needed. We are proudly a part of respected organizations like KalpDeep Foundation, Blind People's Association, Udavum Karangal, GoodWill, Udgam Trust Etc. SFL Worldwide promises to continue paying it forward to many deserving communities worldwide.
Exclusive Shipping Partner for South Asian Events across the USA
We at SFL Worldwide are great fans of Bollywood and Indian Celebrities as much as our patrons. Having grown up watching every Indian movie and listening to every song possible, we are a trusted and reliable point of contact for shipping and moving for our Bollywood and Regional Indian celebrities for their events abroad. We provide point-to-point logistics support to many South Asian Event Management Organizations.
We take care of your packages with extra care, understanding full well the significance of your equipment and instruments. From sending boxes of halwai to sending trunks full of professional makeup, we take care of all your shipping needs for events right from your doorstep to the final destination via our network of shipping professionals!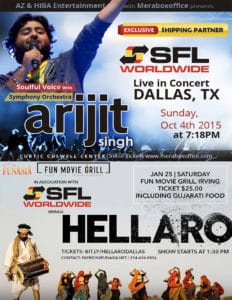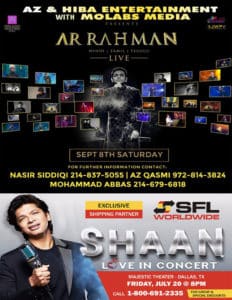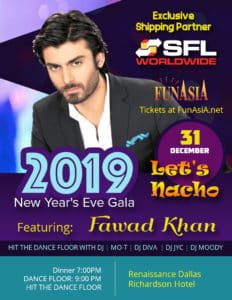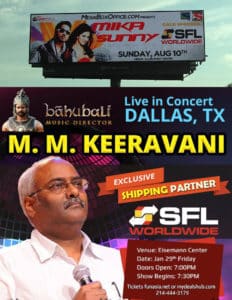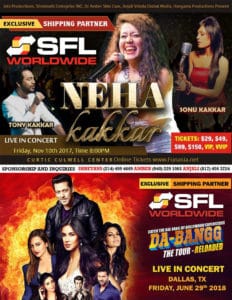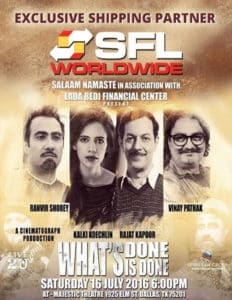 Don't Just Take Our Word For It
Nice system, very easy to use. Good followup.
Kaushal Kishore
2022-07-09
I used this service for the first time and extremely pleased. Staff very courteous, very prompt and I got the shipping label pretty soon after completing the details and making payment. Much better choice economically compared to going to the shipping company directly. Would highly recommend for anyone! So happy that I found SflWOrldWide using Google search !
Krunal was most courteous, knowledgeable., efficient and professional. Exceeded expectations.
I am really satisfied with the services provided by SFL. They have provided me all the updates regularly till my package was delivered
Excellent service ! I have submitted the query in website and received timely response. Utkarsh Rana called to follow up and clarify the query. I made the payment online and immediately received the shipping label. The package was delivered as per committed date. Highly recommended!
Best courier service.
SFL is much cheaper and reliable when it comes to international shipping, I have used their service couple of times for sending documents from USA to India.
Excellent service, I send documents to home country at a very reasonable price, Highly recommend them for. customer support is very quick in turnaround. Great experience overall.