Stress-free, Reliable Moving Services to India
A fast-growing economy and exciting job opportunities make India one of the sought-after destinations for relocation. Enjoy SFL Worldwide's professional and reliable relocation services to India.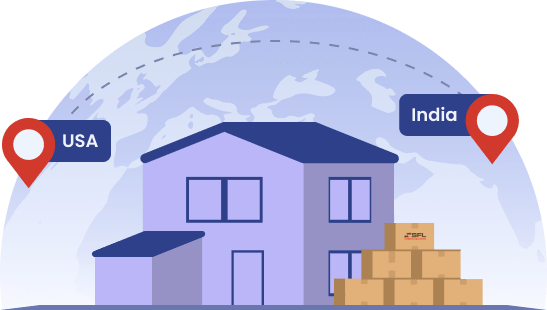 Get Quote and Save UPTO 70% on your next shipping

Please select from country

Please select to country
Moving to India With SFL Worldwide
Are you planning to wind up the American dream and return to your beloved motherland? SFL Worldwide specializes in transferring residence to India, be it one box or an entire single-family home, with tracking, insurance & customs clearance.
SFL Worldwide is a family-owned business with roots in India. We have helped dozens of families reclaim their roots with our vast connections in India for relocation and moving purposes. We have the right resources, knowledge, and tools you require for a smooth and seamless process! We help individuals and families complete their move and provide post-move guidance to settle you in.
Full-service International Relocation and Moving to India
If you are moving to India, you can turn to us for a comprehensive suite of solutions designed to help make the process as easy and swift as possible. To provide our clients with a seamless transition and easy-to-navigate process, we offer the following services with our relocation packages:
Free on-site or video survey

Onsite custom crating for fragile items

Transportation to consolidation center for LCL shipments

In-transit storage

Professional customs clearance at destination

Delivery, unpacking, and assembly of basic furniture
Disassembly & packaging of your household goods

Export documentation, including insurance options

Container haulage & loading on-site for FCL shipments

Ocean, air, or ground transportation to your destination

Transportation to the final destination

services & more to make your move easier!
Moving to India Shipping Options
Shipping Boxes to India Made Easy
We have you covered if you need to ship boxes or luggage to India as part of your relocation process. At SFL Worldwide, we offer an easy and affordable shipping option for all of your smaller belongings, such as individual boxes and personal luggage. To make our services more affordable and easier to understand for our customers, we offer a flat-rate service option that allows you to ship your luggage for as low as $125 for up to 50 lbs. (25 kg). You can get a free quote on our website to know how much you can save when moving to India for more information.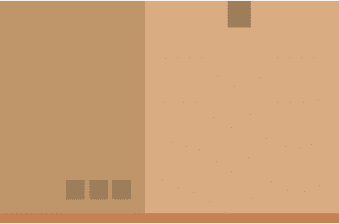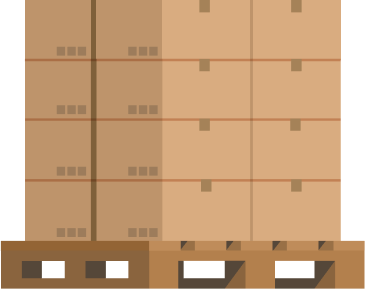 Less-Than-Container Load Shipping
If you have larger belongings that need to be on the move to India with you, you should consider our less-than-container load shipping options for your move to India. We offer an easy customer experience for your shipping needs and will work hard to provide you with an affordable and competitive shipping rate. We combine multiple shipments in shipping containers to maximize the savings potential. Our less-than-container load shipping options are best for shipments that measure a minimum of 30 CFT.
Full Container Load Shipping to India
For those moving their belongings from a large home or office, our full container load shipping to India options features some of the most competitive rates on the market. When you select a full container load with SFL Worldwide, we will pack your belongings safely into a full container exclusively for your shipment alone. Our full container load shipping options come in 20 Feet, 40 Feet & 40 Feet High Cube sizes to accommodate our client's requirements. Full container loads are available in our full-service, door-to-door relocation packages for moving to India.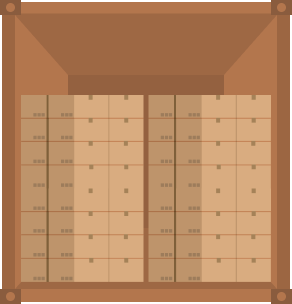 The Tools & Information You Need For Moving to India
Our comprehensive suite of solutions is designed to help anyone moving to India ensure the process is smooth, safe, and affordable.
When moving to India, there is a lot of preparation and organization to do. If it's your first time doing an international relocation or moving to India, our knowledge base includes shipping tools, calculators, and crucial resources that will help you learn more about the process of moving to India and how SFL Worldwide helps make the entire process stress-free.

The rules and regulations pertaining to customs duties vary by country. To avoid any customs violations, you can quickly consult our India Customs Duty Guide or speak to your assigned shipping advisor to learn about the customs process for your relocation to India.

India Prohibited Shipping Items Guide
When you are shipping or moving your belongings to India, there are certain items that you won't be allowed to send. These items vary by country, which is why we have put together a comprehensive guide for your easy reference.

Easy Shipping To India Calculator
Our shipping to India resource center features volumetric weight calculators that you can use in a breeze to provide customers with accurate estimated costs. Enter the dimensions of the box you would like to ship and review your dimensional weight for that box.
Are you planning to relocate? SFL Worldwide is here to guide you through your entire shipping process for a hassle-free experience. Avoid last-minute confusion and chaos with SFL's step-by-step relocation guide, and prevent the hassles and inconvenience of packing, moving, unpacking into a new location.
Check Out Our Moving Blogs
Why should you choose SFL Worldwide?
Why should you choose SFL?
For years, we have been helping our clients relocate and move to India with success. However, the best evidence of the quality services that we are able to provide is not what we have to tell you, but what our customers say. Check out this video to see what sets us apart from the competition and why those that are moving to India continue to choose us.
Don't Just Take Our Word For It
Srinath Jukanti
2022-12-07
Excellent service
srinivasa Kosuri
2022-12-06
Nice experience with SFL worldwide. Their sales rep in the US was very helpful, polite and answered all my questions patiently.
Excellent service, I send documents to home country at a very reasonable price, Highly recommend them for. customer support is very quick in turnaround. Great experience overall.
Used this to ship documents to India at half the price of FedEx and I am happy with the service!
Amazing and reliable service at very cheap price.
Omkar Kulkarni
2022-12-02
Documents shipped with SFL to Mumbai with 1/3rd price (End carrier- Fedex). Highly recommend. Thanks Ambuj.
Shanmugavel Balasubramanian
2022-12-01
I shipped four boxes to Small village near Pattukkottai, Tamil Nadu India. It came to my home as it is. No issues. Great service, tracking and delivery.
Used SFL worldwide for my shipping services to india. They did a great job and able to get the shipment done in 4 days through fedex. Definitely recommend.
Really happy with the service. SFL was more than 50 % discounted than any other courier services. Even the document got delivered really fast.
Deepak Datwani
2022-11-29
Excellent service. Sent few documents internationally from Dallas, reached in 3 days at half the price that regular couriers would charge. Very professional team.