MOVING TO INDIA WITH SFL WORLDWIDE
If you're getting ready to start the process of moving to India, then we are the right partner for you. For years, we have been the go-to company for resources, knowledge, and tools that help your mission of moving to India a smooth and seamless process. Our company specializes in helping people complete their move to India and provide them with help and guidance along the way. If you are moving to India, SFL Worldwide should be your first stop for the tools that you need.
FULL-SERVICE INTERNATIONAL
RELOCATION AND MOVING TO INDIA
If you are moving to India, you can turn to us for a comprehensive suite of solutions that are designed to help make the process as easy and swift as possible. To provide our clients with a seamless transition and easy-to-navigate process, we offer the following services with our relocation packages:
MOVING TO INDIA SHIPPING OPTIONS
Shipping Boxes to India Made Easy
If you need to ship boxes or luggage to India as part of your relocation process, we have you covered. At SFL Worldwide, we offer an easy and affordable shipping option for all of your smaller belongings, such as individual boxes and personal luggage. To make our services more affordable and easier to understand for our customers, we offer a flat-rate service option that allows you to ship your luggage for as low as $125 for up to 50 lbs. (25 kg). For more information, you can use our free quote tools to get an estimate and see how much you can save when moving to India.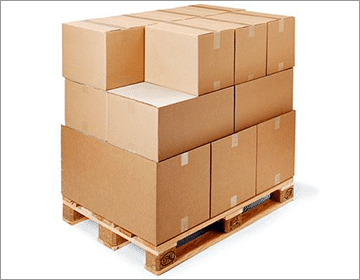 Less-Than-Container Load Shipping
If you have larger belongings that need to make the move to India with you, then you should consider our less-than-container load shipping options for your move to India. We offer an easy customer experience for your shipping needs and will work hard to provide you with an affordable and competitive shipping rate. With the capability to share a shipping container with other shipments, the savings potential with this category of shipping is enormous. Our less-than-container load shipping options are best for shipments that measure a minimum of 30 CFT.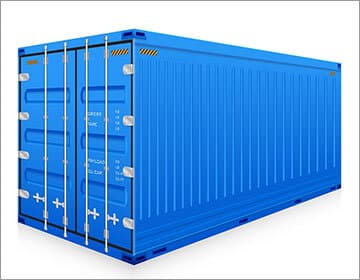 Full Container Load Shipping to India
For those that are moving their belongings from a large home or office, our full container load shipping to India options features some of the most competitive rates on the market. When you select a full container load with SFL Worldwide your belongings will be safely packed into a full container that is shared with no other shipments. Our full container load shipping options come in 20 Feet, 40 Feet & 40 Feet High Cube sizes to accommodate all of our client's requirements. Full container loads are available in our full-service, door-to-door relocation packages for moving to India.
THE MOST COMPETITIVE RATES FOR MOVING TO INDIA ON THE MARKET
Our clients continue to choose us for their moving to India needs not only because of our comprehensive suite of solutions that meet
all of their needs, but also because we offer extremely competitive rates that make moving to India a more pleasant and easy process.
THE TOOLS & INFORMATION YOU NEED FOR
MOVING TO INDIA WITHOUT A HITCH
Our comprehensive suite of solutions is designed to help anyone moving to India ensure the process is smooth, safe, and affordable.
If you are moving to India, you have a lot of preparation and organization to do. If it's your first time doing an international relocation or moving to India, our knowledge base including shipping tools, calculators, and resources will help you to learn more about the process of moving to India and how SFL Worldwide can help to make it stress-free.

The rules and regulations pertaining to customs duties vary by country. In order to avoid any customs violations, you can quickly consult our India Customs Duty Guide to learn about the customs process for your relocation to India.

India Prohibited Shipping Items Guide
When you are shipping or moving your belongings to India there are certain items that you won't be allowed to ship. These items vary by country, which is why we have put together a comprehensive guide for your easy reference.

Easy Shipping To India Calculator
To provide customers with accurate estimated costs, our moving to India resource center features moving calculators that you can use in a breeze. Select items you would like to move and review your moving volume in cubit feet.
Do you want to learn more about the shipping process and why SFL Worldwide is considered the best shipping company for moving to India in
the world? Read our blog and take advantage of the wide range of knowledge that we are able to provide to our clients and customers.
MOVING TO INDIA STEP-BY-STEP PROCESS
If you follow these steps, you can make your move to India faster, less painful, and more affordable.
1
Prepare for your move by determining your timeframe and service requirements.
2
Go through your belongings to decide which items will come to India with you for your relocation.
3
Contact SFL Worldwide to learn about your moving to India shipping options and packages.
4
Protect your belongings with an affordable and easy item value plan through SFL Worldwide.
5
Set a date for your travel and shipping of your belongings. Make accommodations if necessary.
6
Prepare yourself for the execution of your move to India by gathering all necessary paperwork.
7
Make sure you have the necessary items for travel on your person instead of in your shipment.
8
Be present on moving day to verify that everything is packed correctly and that you don't miss anything.
9
Once you arrive in India, contact the local SFL Worldwide terminal to arrange delivery for your items.
10
Move in with your belongings in India and get ready to be happy in your new home!
Why should you choose SFL Worldwide?
For years, we have been helping our clients relocate and move to India with success. However, the best evidence of the quality services that we are able to provide is not what we have to tell you, but what our customers say. Check out this video to see what sets us apart from the competition and why those that are moving to India continue to choose us.
Don't Just Take Our Word For It